Ascendiant was created to serve as a platform to identify investment opportunities, put capital to work, and provide advisory and support services to client companies and investors.  The founders believed the knowledge and expertise they gained while operating public and private companies gave them a unique perspective and insight, and they have recruited talented, experienced, senior-level professionals with similar operating backgrounds to join them.
Ascendiant continues forward with an entrepreneurial spirit, eager to provide capital, guidance, and support to companies with innovative ideas, emerging technologies, and new business models.
We're in the money business, but we're really in the people business. Investing in long-term relationships with clients is a fundamental principle of our business strategy, and one of the most rewarding and enjoyable aspects of what we do.
Trust, along with excellent communication, is essential in any relationship. We value honesty, integrity, transparency, and reliability, and pledge to always do our best to earn your trust.
We're not here to sell you, we're here to serve you. That means doing what is best for your company and your shareholders – based on your needs and objectives, not ours. We've run businesses, too, and now we run an investment bank – that will always put you first.
Our goal is not to be the biggest bank, it's to be the best – for the clients we serve. Your best financial partner, your best advisor, your best strategist, your best resource, your best sounding board. The best an investment bank has to offer.
Here's our simple business philosophy and formula for success – maximize relationships, not fees. Success for us is a client achieving its goals and realizing its potential. When our capital is structured in a way that truly meets your needs – and allows you to hire more employees, open a new building, expand R&D, sell more product, or secure a strategic acquisition, that's our measure of success.
Most investors and bankers you meet have never run a business, and even fewer have managed a public company. We have unique perspective and insight from your side of the desk because we've been there. We appreciate what you do – tackling challenges and pursuing opportunities – and want to do our best to support you. Let our experience and expertise help you make the best decisions for your company.
A public company needs support from a lot of sources to achieve success. That means multiple investors, analysts, shareholders, and yes, investment banks. In short, you need a lot of investment bank friends, not just one. When an investment bank requires exclusivity or a right of first refusal following a capital raise, they are leveraging the relationship and limiting your company's options. When you work with us, you have freedom, and that's best for your business.
Some investment banks are run like a money printing machine – deal after deal, and fees on top of fees. You get calls, e-mails, and texts all hours of the day, night, and weekends, pushing you to accept an offer. That's not our style, and we're respectful of your time and your life away from the office. We'll listen to your needs and objectives, present ideas and solutions, and let you make the call.
"SINTX Technologies has had a constructive M&A engagement with Ascendiant for several years. Throughout the engagement, Ascendiant has listened to our evolving needs and conducted an organized, structured, and methodical approach to search for suitable targets. When potential targets were identified, Ascendiant professionally managed our discussions with the targets and provided valuable guidance to SINTX throughout the negotiations. The result has been two successful acquisitions in two years for SINTX."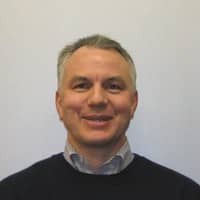 SINTX Technologies, Inc. (Nasdaq: SINT)
Ascendiant By The Numbers
In Financing Transactions
Supporting companies and ideas for 20+ years
The first Ascendiant entity, Ascendiant Capital Group, was launched in 2001.
Prior to forming Ascendiant, the founding partners were involved with starting, investing in, and operating other businesses.  One of the companies was Odyssey Sports which was successfully sold to Callaway Golf.  Another company they started together was taken public, which provided direct experience raising capital, pursuing growth through acquisitions, and managing all aspects of a publicly-traded entity.
Alisha Charlton
CFO | Pro-Dex, Inc. (Nasdaq: PDEX)
Ascendiant gave us several options for raising capital, and helped structure an ideal solution for our company. Ascendiant has exceeded our expectations, and we are thrilled about the relationship we have with their team.
Rich Bushman
CEO | Safe-Flo Dental Products
Having Ascendiant as our Investment Bank was crucial to getting our sale completed. We appreciated their knowledge of the buyers, and their ability to help us navigate the intricacies of this type of a transaction.
Russel Jacob
President | Riverside Lobster
The Ascendiant team did an exceptional job guiding my fellow shareholders and me through a very complicated process. We will look forward to working with Ascendiant's senior bankers on future projects.
Pierre LeBlanc
President | Cheticamp Fisheries
Ascendiant's bankers worked tirelessly to accomplish this important step in our Company's growth and development, while finding an ideal financial partner that will be constructive for the Company strategically, as well.
Nick Skrepetos
CEO | Bullseye Camera Systems
Working closely with Ascendiant's senior bankers has been a true pleasure, and has made the transaction process smoother and faster than I could have ever imagined.
Ron Lewis
CEO | Cosmetic Technologies
Ascendiant did an exceptional job guiding me through the unfamiliar landscape of selling my business and I'm excited about the future!
Ascendiant Capital Markets, LLC
Meet the team that makes everything happen. Putting our clients first, and making sure they are successful, is what drives us each and every day.