If you have questions or would like to get in touch with our team, please don't hesitate to write or call us.
Ascendiant Capital Markets, LLC
Want to stay up-to-date with the latest at Ascendiant? Subscribe to our mailing list!
Meet the team that makes everything happen. Putting our clients first, and making sure they are successful, is what drives us each and every day. 
"SINTX Technologies has had a constructive M&A engagement with Ascendiant for several years. Throughout the engagement, Ascendiant has listened to our evolving needs and conducted an organized, structured, and methodical approach to search for suitable targets. When potential targets were identified, Ascendiant professionally managed our discussions with the targets and provided valuable guidance to SINTX throughout the negotiations. The result has been two successful acquisitions in two years for SINTX."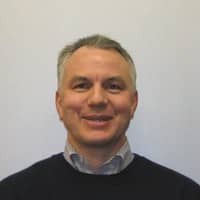 SINTX Technologies, Inc. (Nasdaq: SINT)
We're in the money business, but we're really in the people business. Investing in long-term relationships with clients is a fundamental principle of our business strategy, and one of the most rewarding and enjoyable aspects of what we do.
Trust, along with excellent communication, is essential in any relationship. We value honesty, integrity, transparency, and reliability, and pledge to always do our best to earn your trust.
We're not here to sell you, we're here to serve you. That means doing what is best for your company and your shareholders – based on your needs and objectives, not ours. We've run businesses, too, and now we run an investment bank – that will always put you first.
Our goal is not to be the biggest bank, it's to be the best – for the clients we serve. Your best financial partner, your best advisor, your best strategist, your best resource, your best sounding board. The best an investment bank has to offer.
Here's our simple business philosophy and formula for success – maximize relationships, not fees. Success for us is a client achieving its goals and realizing its potential. When our capital is structured in a way that truly meets your needs – and allows you to hire more employees, open a new building, expand R&D, sell more product, or secure a strategic acquisition, that's our measure of success.
Most investors and bankers you meet have never run a business, and even fewer have managed a public company. We have unique perspective and insight from your side of the desk because we've been there. We appreciate what you do – tackling challenges and pursuing opportunities – and want to do our best to support you. Let our experience and expertise help you make the best decisions for your company.
A public company needs support from a lot of sources to achieve success. That means multiple investors, analysts, shareholders, and yes, investment banks. In short, you need a lot of investment bank friends, not just one. When an investment bank requires exclusivity or a right of first refusal following a capital raise, they are leveraging the relationship and limiting your company's options. When you work with us, you have freedom, and that's best for your business.
Some investment banks are run like a money printing machine – deal after deal, and fees on top of fees. You get calls, e-mails, and texts all hours of the day, night, and weekends, pushing you to accept an offer. That's not our style, and we're respectful of your time and your life away from the office. We'll listen to your needs and objectives, present ideas and solutions, and let you make the call.